Ill effects of Excessive use of Smartphones on Child's Mental Health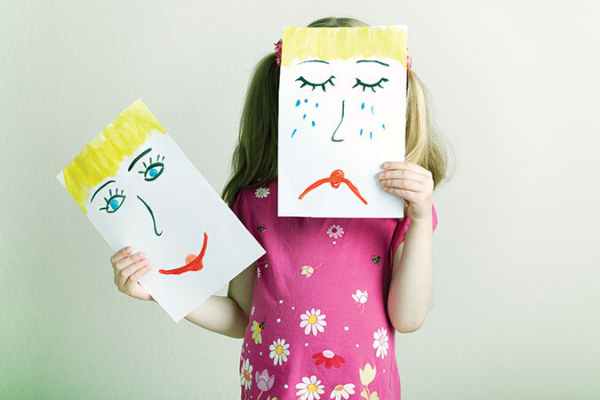 The trends are loud and clear. You would already be aware that the use of mobile and smartphones is rapidly growing across all sections of society. They are rampantly being used by even the kids of all ages. It is true that the use of smartphones has many benefits, whether it is convenience, saving time or getting any information you seek within the wink of an eye. However, along with the many benefits, the adversities are many as well. The fact that many of the young children getting glued to the mobile phones have their drawbacks; along with poor physical health, it is severely damaging the mental health of children in many ways as well. Let us look at some major ones:
Inactivity Resulting in Poor Physical and Mental Health
With mobile phones occupying much of their time for entertainment, small children have little time for outdoor games and physical activities. The result is that they are becoming inactive and with little exercise, they are becoming all the more unfit as well. In case you find that your young child is getting glued to the mobile screens as well, it is time that you ask them to get involved in some sports to stay healthy and fit.
Disturbed Brain Activity
You would already know that Mobile Functions primarily function on electromagnetic waves. The human brain, on the other hand, has its electric impulses and the communication is carried out in a neutral network. It is to be noted that the electronic waves when exposed to the human brain over a long period, have its negative impact which hampers mental as well as physical health. This is what must be avoided beyond a certain period of time.
Sleep Disruption
For the upkeep of proper mental and physical health sleep and adequate rest plays an important role that can never be ignored. When children are spending more time with smartphones and mobile devices chances are high that they are having less time for sleep. As they may be up late nights playing games and being engaged on social media and so on, this is why they need to cut down on their mobile time.
Cyber Bullies
It is seen that when your child is on the mobile you have little control to know whom they are interacting with. The result is that they may sometimes come across cyberbullies who may harass them. The mental damage caused as a result can indeed be very harmful. It is because of this as a parent you need to be on your guard and ensure that they always are well protected.
Inappropriate media content affecting Mental Health 
It is seen that often your child might come across some media content that may be adult in nature and not suitable for them. In such a case it may be quite a menace. This is another problem that you need to keep a close guard on.
To conclude we can say that despite its benefits the excessive use of mobile phones can indeed be harmful. Thus in case you find that your child is spending excessive time on the mobile phone, you must advise them to cut down on the same and seek professional help before the situation gets out of hand.