Top 3 Issues Handled by School Counsellors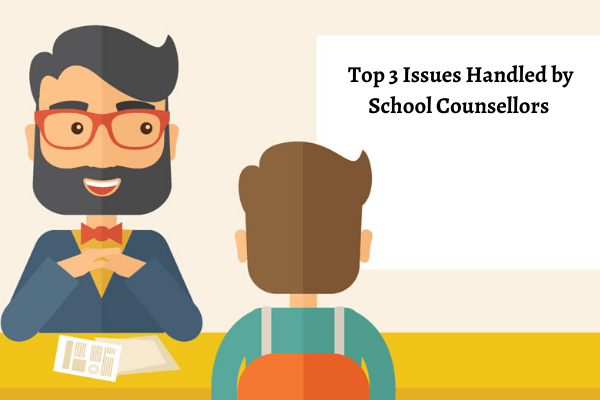 Recently, most schools functioning in Kolkata and even some on the outskirts of the city have engaged psychological counsellors in school. The simple reason is that schools cannot ignore some raging issues which are affecting the mental health of the students. Due to these issues, students are unable to concentrate on their studies and other co-curricular performances. That, in turn, is affecting their careers adversely. 
In this blog post, we are looking at the top 3 issues handled by school counselors.
Bullying
This is most common among schoolchildren. Almost 33% of the students have admitted that they have been subjected to bullying in school. If you consider the number of students bullied online, the percentage is quite significant. School counsellors have to address the difficult job of handling students who are bullied in a way that does not undermine their confidence or their ability to handle tough situations. Counsellors cannot simply protect the affected students; they have to equip students with the mental strength to handle such bullying on their own. 
Substance Abuse
This is an issue which even the government is worried about: the rise of substance abuse among school students in and around Kolkata. Newspaper reports have substantiated that drug sellers are actively selling drugs and other substances to students even in front of the school gates. Schools cannot brush off responsibility by tagging this problem a police issue. They have to raise awareness among students so that they are not misled. School counsellors have the tough job of weaning away students from this dangerous path which will ultimately destroy their lives. 
Career Counselling
School counsellors have the job of working with the students about the worries they have about their career. From handling questions like excessive parental pressure to study particular subjects to being confused about the way ahead, school counsellors can be very effective in striking a balance between what a student can achieve to what they are expecting to achieve. Often, students are not comfortable sharing their concerns with their parents because they are worried about being judged or reprimanded. School counsellors can work without that baggage and students can open up their hearts. 
Schools cannot simply teach academics anymore. They have to impart life lessons, an area where school counsellors can help.