---
It was only in the late 1980s that the topic of depression among toddlers first came into the picture. Earlier, just as most people today, depression among toddlers was unheard of, primarily because no one bothered to evaluate. With modern psychologists expanding the ambit of their study, and interest, toddlers are now diagnosed with depression and even bipolar disorders. So, if your toddler looks depressed, like an adult would look when they are feeling down, there are chances that your toddler is actually suffering from depression.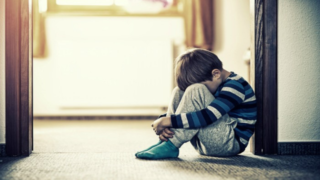 There are different types of depression that can happen to very young children:
Seasonal Affective Disorder: This is linked to daylight. During winter, when daylight goes away quicker, children can get depressed. 
Dysthymia: In this condition, depression is not quite strong but the problem can be quite persistent. Dysthymia can lead to a full-blown depression if not treated at the right time. 
Adjustment Disorder: This kind of depression sets in when a child loses a particularly favourite family member or friend. It can also happen if the child is uprooted from a particular location when the family moves homes. 
Bipolar Disorder: As in adults, bipolar disorders make children swing from one end of the emotional spectrum to the other. Sometimes the child is happy while at other times, they are sad. This kind of depression is rare, though. 
The question now arises, how do you get help for your depressed child? The first job is to take the child to a professionally trained psychologist. Only such a professional can say for sure if your child is depressed or there is some other issue. Through individual sessions, a psychologist can take a peep into the child's mind. Sometimes, studying the behavior of a child, or asking them to answer questionnaires, can open up the mind to the psychologist. Treatment usually is free of medication because the child is too young. 
Therapy sessions, individual and group, are the way to take your child on the path of recovery. Because there cannot be any particular cause for depression among toddlers, addressing individual cases is the only way forward. To get such help for your child, contact the best psychology clinic of Kolkata, MonerAlo
---