---
If you check out the full form of FOMO, there are high chances that you are not a millennial! Anyone on social media platforms for a large part of the day, or college goers, even school children know the word FOMO: Fear of Missing Out. While the terminology may give away the feeling that this is not a 'real' problem, it is actually so, say the psychologists of Kolkata. This perceived fear of not being part of a particular social circle, or a group, can be nerve-wrecking for youngsters, especially teenagers.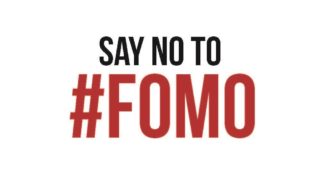 FOMO can have disastrous consequences in academia. Students who are constantly checking their smartphones for updates often neglect their studies. The worst part is that often they don't care at all. They are so clued in about what is happening all around on the internet that they don't really have a life, so to say. When they are faced with a real problem, they are unable to do anything constructive to solve it. Rather, their mind is always on what they are missing out. 
The psychological effects of FOMO can be quite damaging. It can turn young, impressionable minds into one that is constantly afraid and looking over their shoulders. They have very little self esteem and they fear that if they miss out, it will reflect poorly on their personality. They are also worried about what people will think about them if they miss out on something as trivial as the latest gossip in town. Moreover, they are deeply insecure about how friends view them. They are concerned that their friends are sharing something or the other among themselves, by leaving them out of the circle. 
You may think that FOMO is something that affects youngsters. Actually older persons can have a deep sense of missing out, too. You will find people checking news channels or newspapers continuously. That is also a case of FOMO. Is there actually any need of knowing every news story coming out if the matter doesn't concern you directly? Psychologists say that these feelings of being left out, or abandoned, can have far-reaching consequences. If not treated earlier, they can give way to depression. 
If you have a strong FOMO, consult a psychologist on MonerAlo.com today. 
---