---
There are a number of methods employed by corporate psychological counselling. The methods depend on the culture of the workplace and the demands of the organization. Every organization is different in terms of expectations from employees. The dominant work culture of a company has a large effect on how employees rise up to stress in general. This should be taken into consideration by the corporate psychological counsellor.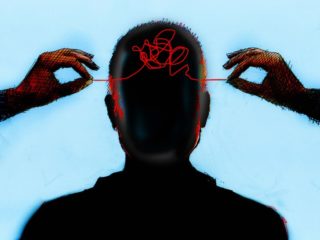 Though there is no blanket method that counsellors can employ, there are some parameters which usually fit. Some of them are:
Employee Assistance Program (EAP):
The main focus of this method is to build up a communication bridge between the employee and the counsellor. The communication is strictly confidential and is not shared with the employers, or even the superiors of the employee. The employee can talk about their fears and worries, enabling the counsellor to offer practical, doable solutions. These solutions are derived keeping the work culture of the organization. This is a kind of mental assistance program which helps employees find their professional mojo again. 
Developing Skill:
Employees are often unable to understand their true potential at the workplace. They remain underutilized. A professional corporate counsellor can bring out this untapped potential from the employees. With the help of questionnaires designed for this purpose, employees will be able to showcase their aptitude for tasks which they are not doing at present, but have the potential to fulfil in the future. When such untapped skills are diagnosed, the reports are shared with the employers. Subsequently, these employees are given an opportunity to train and upgrade their skill sets. 
Conflict Resolution:
There are instance in a corporate culture where there is a strong difference of opinion between the management and the employee, or between employees. Such differences can lead to corporate bad blood which is never good for the working environment. Corporate psychological counselling can bring both parties to the counselling session and try to draw out a map of truce. If the conflict is resolved by dialogue, it means well for the organization. It brings down the attrition rate and develops corporate loyalty. Employee retention is a virtue that companies thrive for, and professional counsellors at the office help to achieve that. 
More companies across the world are recognizing the importance of professional corporate counsellors like we have at MonerAlo.com.  
---